I was behind enough on blogging in May that I never recapped April. WHOOPS. So today's a twofer!
The Animal Under the Fur by E.J. Mellow
It Ends with Us by Colleen Hoover
Slammed by Colleen Hoover
This Girl by Colleen Hoover
Never Never by Colleen Hoover and Tarryn Fisher
November 9 by Colleen Hoover
The Sea of Tranquility by Katja Millay
We Are Still Tornadoes by Michael Kun and Susan Mullen
Once and For All by Sarah Dessen
Reviews
Book of the Month
I turned into an utter CoHo junkie in April and became
super
obsessed with her stuff, and I think
Slammed
might be my favorite. The feels, you guys. The
feels
.
A Court of Thorns and Roses by Sarah J. Maas
A Court of Mist and Fury by Sarah J. Maas
A Court of Wings and Ruin by Sarah J. Maas
Alex, Approximately by Jenn Bennett
One of Us Is Lying by Karen M. McManus
Confess by Colleen Hoover
Reviews
Book of the Month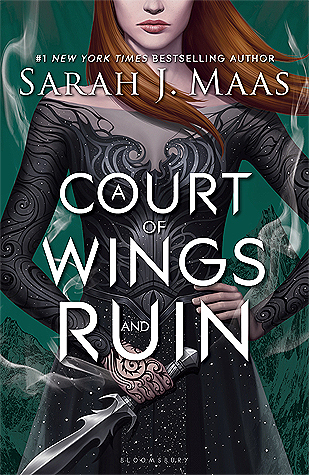 Reading in May was a
struggle
, but I'm going with
A Court of Wings and Ruin
because the fucking
nerves
this book gave me made me want to puke and break down sobbing.
Book Haul
(Book haul video to come--maybe!)
Currently Reading
I'm in a bit of a book slump right now and I'm not really reading. I have five million review books to get through, which is always fun. I started When Dimple Met Rishi and Wallbanger but couldn't get into the writing--so now I've moved on to reading Dangerous Girls, which I need to actually sit down and read.
I did not give permission for the year to reach the halfway point.