I've actually been very, very fortunate to have already met some authors whose books I admire, like Stephenie Meyer, Sarah J. Maas, Stephanie Perkins, Sarah Dessen, and Robin LaFevers. (Thank you, thank you, thank you to all authors and publishers who make tour stops in Seattle.) But even though I've already met so many, I've also read or want to read a
lot
of books--and with those books come a plethora of creators I want to meet in person. I am most assuredly missing about a million people, but here are ten authors who I would very much like to meet and embarrass myself in front of.
Rachel Caine
is my number one, the author at the tippy top of this list. I
desperately
need her to do a signing in the Seattle area in the very foreseeable future. I actually had the chance to meet her once like six or so years ago, but that's when I was still new to driving and driving in the big cities (which made me uncomfortable) and got lost along the way to the signing. (I remember Kelley Armstrong and Melissa Marr were there too, among others--Smart Chicks Kick It tour?) I just love love love Rachel's
Morganville Vampires
series so, so much, and if she ever comes here I hope she comes prepared: I have over thirty books with her name on them.
is the creator of
Tiger Lily
, so of
course
I must meet her. It's her fault--and her book's--that I am now complete and utter trash for all things
Peter Pan
. Also,
Tiger Lily
took my heart, threw it on the ground, and smashed it into a million pieces while simultaneously keeping it beat beat beating in place. RUDE. I need to tell her how the masochist in me enjoyed every page of it.
Kathryn Ormsbee
is the author of
The Water and the Wild, The Doorway and the Deep
, some YA, and, most importantly, she created the one and only Fife Dulcet. (#FifeandtheNortherliesFTMFW.) I adore Fife--like,
adore
him--even though he's, like, twelve or something. But he's basically Peter Pan reincarnated and
you guys
. Kathyrn's also one of those authors who I feel like I'm internet friends with, if that makes any sense? And if she ever came here for a signing I'd get her to spill all her secrets about the upcoming Water and the Wild book(s) and every single thing that will happen to my precious Fife, so it's a win.
is yet another internet friend, and we are, like, kindred spirits because we both love books
and
animals! In fact, correct me if I'm wrong, but I believe Jess is/was a zookeeper, which, aside from being an author and super secret spy agent, is my dream job. She also wrote the most adorkable series ever,
My Life Is a Zoo
, which featured
such
a real and perfectly imperfect protagonist, a ship, animal facts, and a zoo setting. Honestly if she ever has a signing in Seattle she should just have it at the zoo.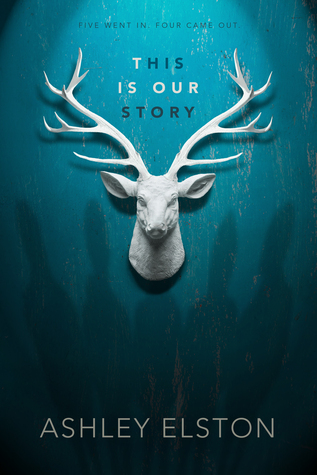 Ashley Elston
is the coach of my cheerleading squad/fan-club, which I am co-captain of with
Stacee
. Aaand she's also one of my friends and she
needs to come to Seattle already
. I first "met" Ashley when I stayed up way too late devouring her debut
The Rules for Disappearing
and fangirled to her about it. Since then I've fallen for all of her books and the thrills, suspense, and swoons she brings, and now all I want is to meet her in person and also for her to give me her next book so I can read it.
is a very new-to-me author, but thanks to her book--which I only read last December--she's a high priority on my to-meet list. (Although why she'd vacation in Seattle when she lives in Australia is beyond me.) You see, Sally wrote
The Hating Game
, which was my second most favorite book of 2016 and which I
love
. It was
perfection
. Like, OH MY GOSH. And that's what I'd say to her too, if I ever met her: "OH MY GOSH." Because that book. was. everything.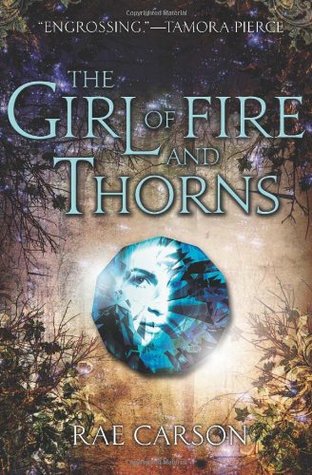 Rae Carson
is not the sort of author whose books I would recommend if you're trying to avoid getting high, because I promise you that you
will
get high off her books--or her
Fire and Thorns
trilogy at least, especially if you read them back to back to back. (
I
certainly got high off them.) The way she writes fantasy is so simple and sophisticated, and she takes time to build the story without shoving it in your face. (Though whether or not I'd actually complain if her books were shoved in my face is a completely different story.) Most importantly, she created HECTOOOOORRR. Need I say more?
is an author I've only read book from but who I greatly admire. She knows how to
write
and tell a story and also kill her readers. So maybe meeting her in person isn't actually the greatest idea. But seriously,
Code Name Verity
. THAT, my friends, is a
book
. Or a brick. Depends on which one hits you harder. But I really
do
have to meet Elizabeth, for I have to give my bill for all the emotional turmoil this book caused me to
someone
.
Kelley Armstrong
has written approximately a million books, and I've only read like four of them. The thing about Kelley is that she does certain things very successfully. In
The Masked Truth
she wrote a thriller that was
exactly
what a thriller should be and she never held back. With the
Darkest Powers
trilogy she created a story I've decided to reread every year. It's fun and it's paranormal, but it's what's between Chloe and Derek--my
GOSH
--that just hits me with the feels so hard and I
love
it. I mean, DEREK. It's imperative that I meet Kelley so I can demand she write more Chloe and Derek and never, ever stop.
is someone who I keep waiting to hear about a tour stop from and still haven't got one. I thought I loved
Eleanor & Park
, but then I read
Fangirl
and, like so many others, found so much relatability between myself and Cath. So I want to meet Rainbow because, yes, I'm a big fan of her books (or at least what I've read). But also because one of her books
meant
something to me, and there's
something
about meeting the creator behind something that you find so precious.
Oh my gosh. I forgot Huntley Fitzpatrick! And Susan Ee! And Katie Cotugno! DAMN IT. Ahhhhhh. Can't there just be a giant book festival with all the authors ever in one place? That'd be lovely.
Whose the number one author you most want to meet?