My TBR is very constantly out of control and never-ending and wearing a coat of my drool like dust because I
really really
want to read some of those books (but there's still dust because
I'm always behind
). To therefore keep this simple and not super stressful I picked out ten books from the last three pages (basically two, really) of my Goodreads
to-read shelf
that I am the most eager and excited and impatient to read. They're a mix of published and to-be published books, the latter of which includes books with covers and those without (and some are lacking a legit synopsis, aka I have to wait
forever
to read them, hmph), and I hope I've helped to make your TBR tower just a bit more
teetering
with the addition of some of these books!
The Art of Feeling by Laura Tims
The Down-low: She's been in physical pain since her car accident and in emotional pain since her mother died; he can't feel pain and is a little self-destructive.
Chimera by Mira Grant
The Down-low: The finale to the Parasitology trilogy and what happens when you put a tapeworm in you for the sake of your health ahhh.
Every Hidden Thing by Kenneth Oppel
The Down-low: Romance between rivals in families of
fossil hunters
as two teens try to be the first to find a Rex fossil. W
hat more do you need to know.
DINOSAURS.
Ninth House by Leigh Bardugo
The Down-low: Criminal past (descendant of Kaz Brekker in a parallel universe, please), Yale, secret societies,
occult activities.
Certain Dark Things by Silvia Moreno-Garcia
The Down-low: A vampire with very important ascendants falls for a random nothing of a boy and there's a rivalry between vampire gangs and a cop is like "what's with all the dead bodies?"
Words on Bathroom Walls by Julia Walton
The Down-low: A story about a boy with schizophrenia, his grapple with what's real and not real, and how he can get the girl and let that be
real
.
The Lost Boy: The True Story of Captain Hook by Christina Henry
The Down-low: This author also did a dark, twisted version of
Alice in Wonderland
and I'M JUST GONNA LEAVE THIS HERE: "A dark tale of Peter Pan, who turns his best friend into his nemesis, Captain Hook." I'm such trash for
Peter Pan
retellings. GIVE IT TO ME NOW.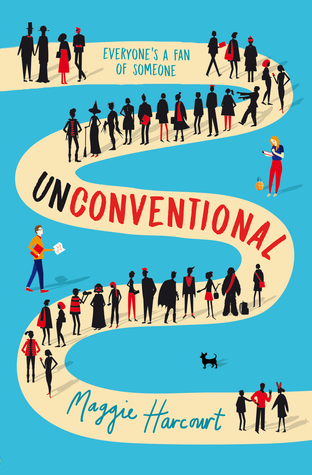 The Hazel Wood by Melissa Albert
The Down-low: Alice must recuse her mother when she's pulled into the fictional world of Alice's fairy tale books--
dark
fairy tales.
Daughter of the Burning City by Amanda Foody
The Down-low: The tale of a freak show-esque, mystical, strange, dreamy carnival/circus, and a girl who creates illusions--and what happens when one of her illusions is, somehow, murdered.
Unconventional by Maggie Harcourt
The Down-low: EXCUSE ME but: "Lexi Angelo is a Convention Kid--she's got a clipboard and a walkie talkie to prove it. Aidan Green is a messy-haired, ANNOYINGLY ARROGANT AUTHOR and he's disrupting her perfect planning."
What's new to your TBR?