Oh my goodness, I'm posting a recap ON TIME! I've been really trying to keep up with blogging and posting more, and even though I'm only a week in I'd say it's going well. Sooo, here's the bookishness of July!
Saga, Volume 6 by Fiona Staples and Brian K. Vaughan
The Doorway and the Deep by K.E. Orsmbee

Wow that's pathetic but IN MY DEFENSE I moved and spent too much time on Netflix.
Reviews
Book of the Month
I know I read a LOT this month, but the book of the month goes to
The Doorway and the Deep
, the fantasmical sequel to the magical
The Water and the Wild
, and the series featuring the one and only Fife Dulcet (#FifeandtheNortherliesFTMFW).
Book Haul
Events
Victoria Schwab was here for the release of This Savage Song, so I went to the signing!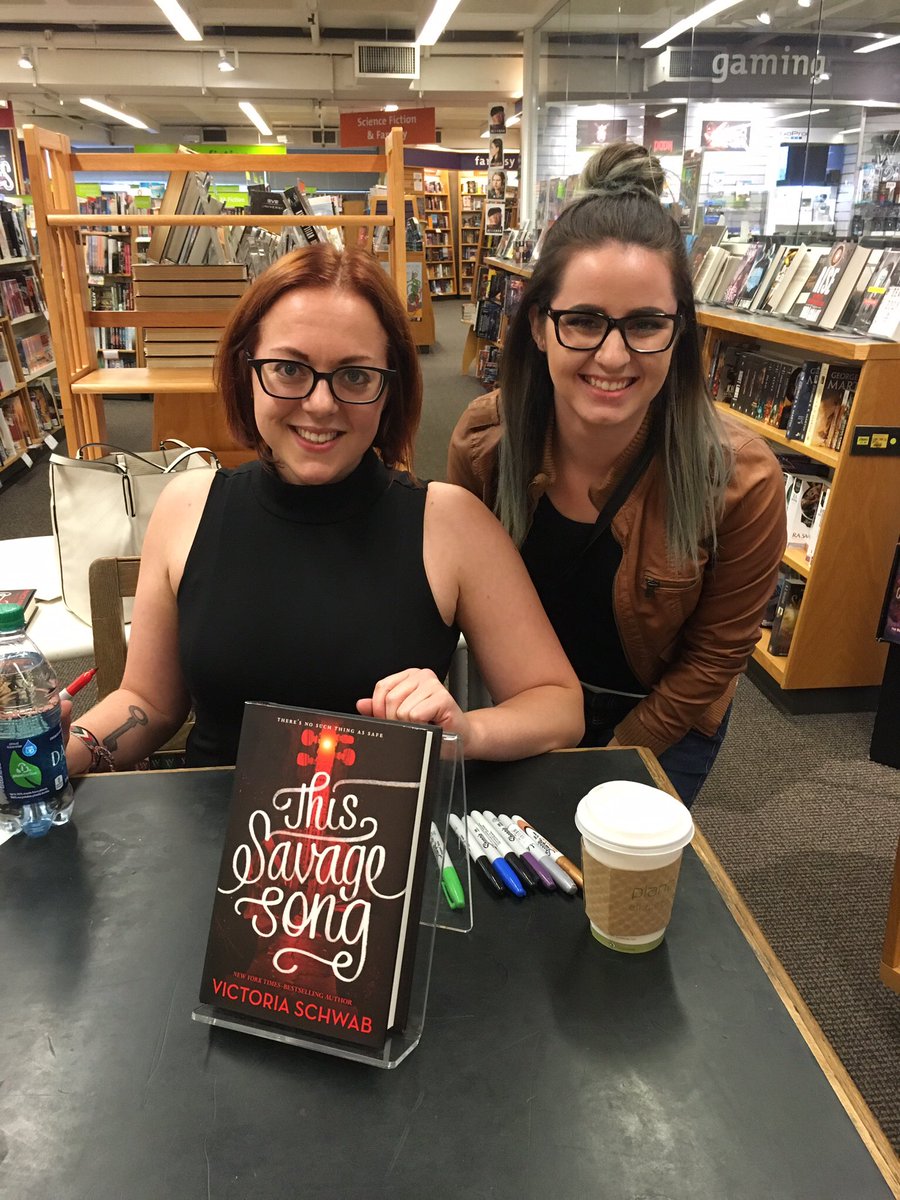 Currently Reading
I've been SUCH A SLOW READER as of late, or I start a book, set it down to do something else or go to bed, and don't pick it back up again. It's disgusting. Buuut I'm technically currently reading Wendy Darling: Stars by Colleen Oakes (I loved the first book and I'm Peter Pan trash), You by Caroline Kepnes (which can't possibly end well), and I need to finish Kathryn Ormsbee's Lucky Few and see if Sara Saedi's Never Ever is worth reading any more of.
Currently Watching
A big reason why I didn't read much in July is because NETFLIX. I went on a binge for Miss Fisher's Murder Mysteries and oh my gosh you guys I CANNOT. Dot and Hugh are the cutest. And Jack (JAAAAAAAAAAACK) and Phyrne JACK AND PHYRNE the flirting the ship the everything WATCH THIS SHOW.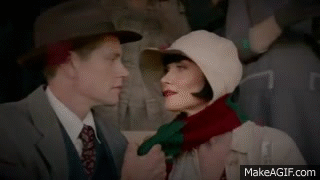 I also binged Vampire Knight because I was looking for something fun to watch, Attack on Titan is only available in Japanese AND without subtitles (I think), and I love vampires, but it was...not very good. I did rewatch some of Soul Eater. That was a smart decision.
And then I watched Stranger Things because EVERYONE has been talking about it and oh my gosh there's a reason why everyone is talking about it. The characters. The cinematography. The MUSIC (which I'm actually listening to right this second).
Currently Listening To
Was your July very bookish?