JUNE WILL BE MORE ON TIME I PINKY PROMISE.
Rebel of the Sands by Alywn Hamilton
I Know Why the Caged Bird Sings by Maya Angelou
Slaughterhouse-Five by Kurt Vonnegut
A Court of Thorns and Roses by Sarah J. Maas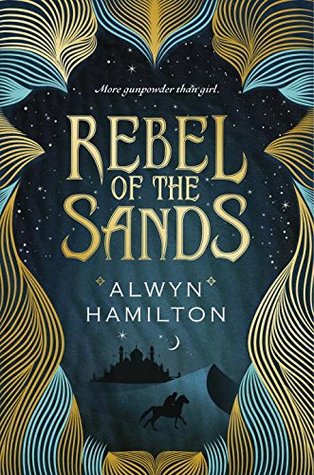 I won't count a reread (sorry,
A Court of Thorns and Roses
), so I'm going with the fun, fast-paced, book-slump-fighting
Rebel of the Sands
.
Featuring a book-inspired (and fake) tattoo!
YES! Two! First up was Renee Ahdieh's signing for the release of The Rose and the Dagger.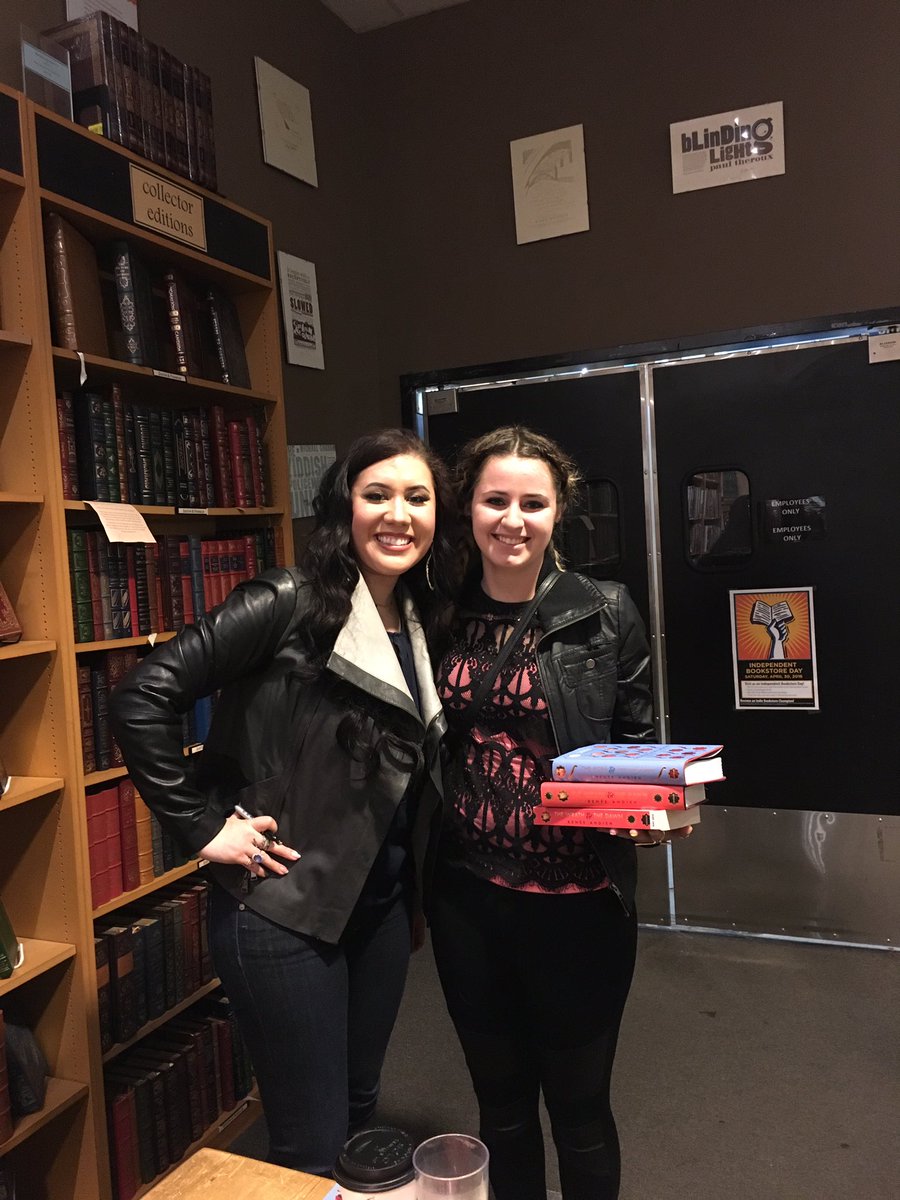 Then I helped out at Cavalcade of Authors West, where I got to assist Hook's Revenge author Heidi Schulz all day!
A Court of Mist and Fury by Sarah J. Maas
Everland by Wendy Spinale
The Things They Carried by Tim O'Brien
Graceling by Kristin Cashore
Fire by Kristin Cashore
The Summoning by Kelley Armstrong
The Awakening by Kelley Armstrong
When My Brother Was an Aztec by Natalie Diaz
The Reckoning by Kelley Armstrong
Facing Facts by Kelley Armstrong
Atoning by Kelley Armstrong
The Handmaid's Tale by Margaret Atwood
At book club we discussed (and watched) The 5th Wave.
But the event of month was the Sarah J. Maas signing!
How was your April and May?