Once the quarter ended (seriously, college is such a reading killer), I did my best to read my ass off and try to get my initial reading goal of 100 books achieved. (After always being behind a dozen or so books I lowered it, but as I started catching up and saw a higher number as achievable, I gradually raised it.) AND I DID IT! I finished the year having read 101 books, including graphic novels and an audio or two and some picture books and school books and novellas. For the past couple years I've made 100 books my reading goal and never got near it, so I'm thrilled to have finally done so. Let's take our noses out of our books for a second and raise a book to 2016!
Go the Fuck to Sleep by Adam Mansbach
Not If I See You First by Eric Lindstrom
Saga, Volume 1 by Brian K. Vaughan and Fiona Staples
In the Wilderness by Kim Barnes
The Copyeditor's Handbook by Amy Einsohn
Saga, Volume 2 by Brian K. Vaughan and Fiona Staples
Saga, Volume 3 by Brian K. Vaughan and Fiona Staples
Made You Up by Francesca Zappia
Saga, Volume 4 by Brian K. Vaughan and Fiona Staples
First & Then by Emma Mills
Everything, Everything by Nicola Yoon
This Raging Light by Estelle Laure
Saga, Volume 5 by Brian K. Vaughan and Fiona Staples
Bone Gap by Laura Ruby
Mosquitoland by David Arnold
Three Day Summer by Sarvenaz Tash
Alex + Ada, Volume 1 by Jonathan Luna and Sarah Vaughn
The Last Time We Say Goodbye by Cynthia Hand
Howl's Moving Castle by Diana Wynne Jones
The Anatomical Shape of a Heart by Jenn Bennett
All the Bright Places by Jennifer Niven
Alex + Ada, Volume 2 by Jonathan Luna and Sarah Vaughn
Alex + Ada, Volume 3 by Jonathan Luna and Sarah Vaughn
Clearly I was on drugs and/or gained superpowers in December, and also, the quarter ended.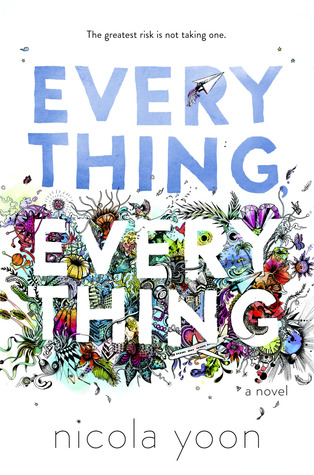 I read a lot of books in December, and a lot were good--and I read so many and so many contemporaries that I need time to process all of them and really get an opinion on each one--but I think I'll go with Everything, Everything. I have very few criticisms for this book, and they're really just ways in which I wish the plot went differently. But I loved the format and the writing and the story and how engaging it was--plus, That Cover--so voila!
Book Outlet + Christmas = More Books Than Shelf Space (as if I already had any).
I went to book club, where we discussed Banana Yoshimoto's The Lake and did a fun Secret Santa (but the picture never got posted on our Facebook group)!
School will be starting up again, which means I probably won't have as much reading--or blogging--time. But I'm thinking of making a bullet journal (or something of the sort) to help me keep track of everything and stay not a schedule, per se, but like on a certain path that balances reading and blogging and school and all that fun stuff. I also don't want to stress about any of it.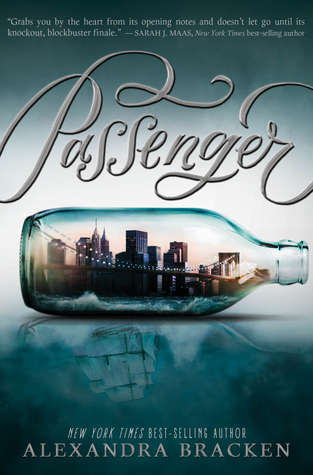 January 5, 2016
: I do believe a lot of this takes place on a boat and that is super interesting.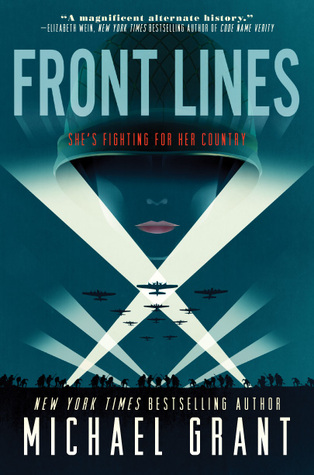 January 26, 2016
: It's by Michael Grant, what else is there to know?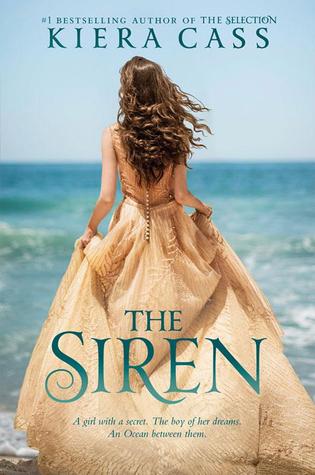 January 26, 2016
: I'm a big fan of The Selection series (though I still need to read
The Heir
and
Happily Ever After
), and it'll be interesting to read something new from Kiera Cass.
Did you get a lot of reading done in December? Do you have any reading or blogging goals for 2016? Happy New Year!