is a weekly feature
created by
The Broke and the Bookish
.
This Tuesday's theme is...
What makes an author a favorite? Do they write our favorite books? Or are they wizards at some element of writing--prose, characters, world building, storytelling--and even if we don't
love
their books we still give them a high ranking? And when we meet the wizard, do we think it's cool, or do we bow down to the wizard?
What
makes an author a favorite? That is an excellent question. It seems too easy to just pick ten people who wrote my favorite books, or ten people who I really, really want to meet (which will be a topic for discussion in a couple weeks). I have a few authors that I just
know
are favorites, but I need ten. So who makes the cut and how do they make it? That is an excellent question.
If it wasn't for Stephenie Meyer and all her books (which are absolute favorites), I don't know that I'd be such a big reader or aspiring author--or that you'd even be reading this post (and also, TwiHard forever, and I need a sequel to
The Host
like ASAP and WHERE IS THE REST OF
Midnight Sun
?!).
The Morganville Vampires series is everything (like literally) and those characters are my babies, and maybe I own like thirty books with Rachel Caine's name on them (only eighteen of those are Morganville) and maybe I'm getting more and maybe I'm slightly obsessed (her name's on it, I buy it, end of story).
She's my drug dealer when I need a Hunger Games high (just read all three books back to back to back then go "DUUUDEEE").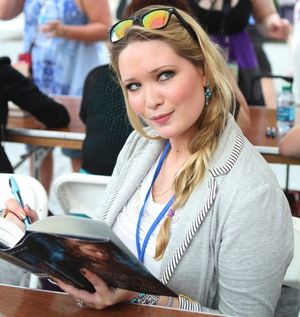 Throne of Glass is bae and that's all I need to say (and also the characters are everything they are amazing and FUCKING BADASS and I want to go to Adarlan even though it's no Disneyland and why is this series so painful and only getting more painful why).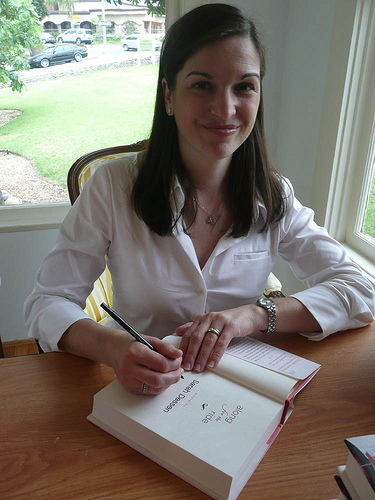 She is, after all, the Queen of Contemporaries (and some major favorites).
I haven't read her adult books yet but maybe I own three copies of
Eleanor & Park
and four of
Fangirl
and will be getting more because she can WRITE.
Her contemporary novels are amazing and she writes fantastic romance (OH MY GOSH FOR SERIOUS THOUGH) and some of the best lines and most memorable scenes ("
whyareyougivingawaythecookies?
")and she's writing a teen slasher novel so holy shit.
The Selection series is as addicting as Cheetos (seriously, you can't just eat one, you have to eat the whole bag and then lick your fingers and then wash them) and I love it and THERE'S A SPINOFF SERIES CAN YOU HEAR ME SCREAMING CAN YOU.
There's some excellence and sexiness going on in the Shatter Me series--for real though, in what other books do you know scenes by chapter--and her prose is A+++ (also her fashion sense where can I get that).
Dude has absolutely no barriers--have you READ the Gone series? That's fuckery at its most psychotic finest--and I fucking love it, so all hail Michael Grant or he will do something absolutely horrible to you in his next book.
Who are your favorite authors of all time?