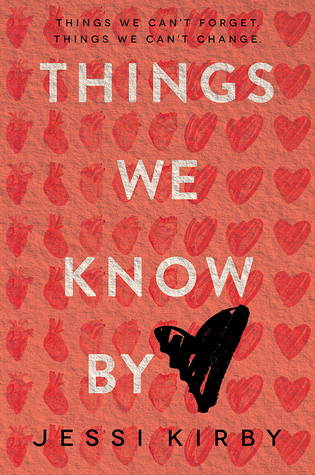 Title
: Things We Know by Heart
Publishing Date: April 21, 2015
When Quinn Sullivan meets the recipient of her boyfriend's donated heart, the two form an unexpected connection.
After Quinn loses her boyfriend, Trent, in an accident their junior year, she reaches out to the recipients of his donated organs in hopes of picking up the pieces of her now-unrecognizable life. She hears back from some of them, but the person who received Trent's heart has remained silent. The essence of a person, she has always believed, is in the heart. If she finds Trent's, then maybe she can have peace once and for all.
Risking everything in order to finally lay her memories to rest, Quinn goes outside the system to track down nineteen-year-old Colton Thomas—a guy whose life has been forever changed by this priceless gift. But what starts as an accidental run-in quickly develops into more, sparking an undeniable attraction. She doesn't want to give in to it—especially since he has no idea how they're connected—but their time together has made Quinn feel alive again. No matter how hard she's falling for Colton, each beat of his heart reminds her of all she's lost…and all that remains at stake.
Book in One Word: Heartfelt.
seen
the cover? It has anatomical hearts on it. And the story is about a girl who finds the guy who has her deceased boyfriend's heart, and I find that very, very intriguing. Plus, I have this obsession with anatomical hearts, so this book beckons me.
Things We Know by Heart
wasn't really what I expected, but it brought about something unique and compelling and added in romance with a relatively strong sad undertone.
At the start of the book, it's been 400 days since Quinn's boyfriend Trent was killed in an accident. Her grief is still very prominent; she graduated alone, didn't apply to colleges, and no longer talks to her friends. But she thinks she's found somewhat of a relief in speaking with the people who have different parts of his body--except one. Quinn has tried and tried to get a hold of the person who has the most important part of Trent: his heart. But she's received no response, and really feels like finding him--and Trent's heart--might help her heal. So she does some web surfing and eventually tracks him down, but she doesn't just find Trent's heart--she finds so much more.
Though the focus was never really on the
sad
parts of the story,
Things We Know by Heart
had a very sad undertone. (Seriously, I got teary on like page eight so there's that.) As much as I loved to see her with Colton--those scenes were my favorite--part of me wanted to read about when Quinn was with Trent. Even thought Trent isn't really there, he's
there
. He was her everything, and they were going to do everything together, and now...they're not. Just like that. So many things remind her of Trent, and she has a really hard time letting go and moving on. She's afraid that letting go will mean forgetting Trent and that will be it, so a good chunk of the novel revolves around her grief and the pangs of loss--how do you function when the world moves around you but you lost
your
world?
Enter Colton. (Probably my favorite character. He's adorable and has an excellent personality. He's kind of like a puppy.) He's gone through hardships of his own--hell, the guy needed a
new heart
. But he's not out of the clear. (Each chapter was headed with facts about hearts, which was super interesting, and we get to learn a few things about heart transplants.) Colton's doing better than he used to, but together, Quinn and Colton find...
something
. They don't need that
something
or each other to survive, but it helps them to
live
. Their romance is good--really, really good, and again, I loved the pages when they were together and going on adventures--but they also have a connection and a friendship that's on a different level, and though I prefer them on a romance level--I love my romance--that level was good, too. And Quinn was definitely a likable character, and it was...well, nice or pleasant aren't the right word, but it was good to go on that journey with her and see her grow. Because she wasn't a
weak
character, even if she got stronger. She was just a little lost .(And oh my gosh she does some things that, though she's very humans, warrants her getting her shoulders shook, hard.)
What's really nice about
Things We Know by Heart
is that it's a page turning, engrossing, fast read. There's this little element of suspense and tension throughout as we wait for something to happen, and how. This was my first book by Jessi Kirby, and while I didn't love it--but I did really like it!--I will definitely be reading her other books.
Things We Know by Heart
is a heartfelt novel about love and loss and life that tells a story about grief through pushing forward and finding love again (not just the romantic kind)--with the addition of some pretty interesting things about hearts. (I heart hearts.) I quite liked it.
Did I like it?
Yes!
Would I reread it? Hmm, maybe.
Would I purchase it? I don't need it on my shelves but I wouldn't mind owning a copy at some point.
Who would I recommend it to? Definitely fans of contemporary, and people who like their stories with a nice touch of romance and don't mind a sad undertone.
I received a copy of this book from the publisher in exchange for an honest review, and that in no way sways my opinion of the book.