For the past twoish months (holy crap!), there's been a readalong of the ENTIRE Mara Dyer trilogy going on. It's called
#MarasRetribution
and is hosted by Stacee from
Adventures of a Book Junkie
, Danielle from
Love at First Page
, Katie from
Polished Page-Turners
, and myself! And now it is time to discuss the one and only finale, the reason for this readalong, and the book we've all been waiting for:
The Retribution of Mara Dyer
.
Novel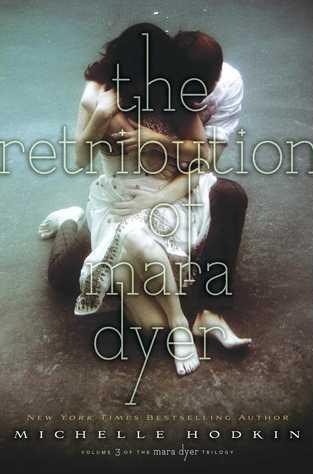 Title
:
The Retribution of Mara Dyer
Publisher: Simon & Schuster Books for Young Readers
Publishing Date: November 4, 2014
Pages: 470
Goodreads
|
Amazon
|
Barnes & Noble
|
Book Depository
Mara Dyer wants to believe there's more to the lies she's been told.
There is.
She doesn't stop to think about where her quest for the truth might lead.
She should.
She never had to imagine how far she would go for vengeance.
She will now.
Loyalties are betrayed, guilt and innocence tangle, and fate and chance collide in this shocking conclusion to Mara Dyer's story.
Retribution has arrived.
Discussion
[Spoilers Ahead!]
For my mostly spoiler-free thoughts on
The Retribution of Mara Dyer
, please see my review, which is
here
.
Oh gosh, where I do even start with this book? SO MANY THINGS HAPPENED. Let me do a quick breakdown of what I remember, in possible chronological order.
And this is your final reminder that this is
one-million percent spoilery
!
Horizons
So, uh, what the hell is up and going on at Horizons? Is Kells crazy? (Answer: YES.) And geez, SO MUCH BLOOD. Like, HOLY CRAP. Though I like have Jamie and Stella on bored, why was shiteous Jude being helpful? And am I the only one who was hoping Mara (was she talking to her reflection?!) would be all doped up and rescued by Noah Shaw, who would storm the door down and kick all evil psycho doctor ass? And last but not least: Rest in Hell, Kells.
Road Trip
Nice power, Jamie, That must be super useful, though it totally sucks that it makes you throw up because EW. Mara, you're a little crazy. CHECK YOURSELF. (And I guess your stomach to because what the hell was all that?) Creepy rape/murder dude was creepy. Who knew Mara was going to cut herself open and dropped off a kit because that's weird. Lukumi, again, what the hell? And HELLO, DANIEL, you should get your own book. Also, let's play a game: Where in the World is Noah Shaw?
Flashbacks/Mara's Grandma
I guess India is now explained. Sort of. I don't really get it. So Mara's grandma is...immortal? Did she kill her husband by having sex with him? (That's how it seems.) And they knew Noah needed to be born because he had to save/stop people? Or something? Am I the only one still not fully comprehending the non-Mara chapters?
Noah's Father
Fucking asshole.
Warehouse
WHAT THE HELL? (I'm saying that a lot.) So, what is this gene? Where did it start? WHAT IS IT and how does it make them have powers and be evil vs. good and all that? How was Noah destined to make the world a better place and kill Mara, who would bring it to ruins? Based on book one--and even book two--I would never have guessed this series would go this in directions and I'm just like WTF. Although I did love the whole thing/idea of Noah being the hero who had to slay Mara the dragon. (There was some other thing too, I think, but I forgot.) And then Noah KILLED Mara, but she came back to life, and just what? I DON'T GET IT.
Everything Else
Too open ended. I need more answers. There's no way this series is truly over because there's no way. What about their parents? Noah's asshole father? Lukumi? This whole world destroying and saving thing they're supposed to do? Some questions were answered, but I don't get how the teacher got those answers and therefore I have more questions; does that make sense?
Chapter 73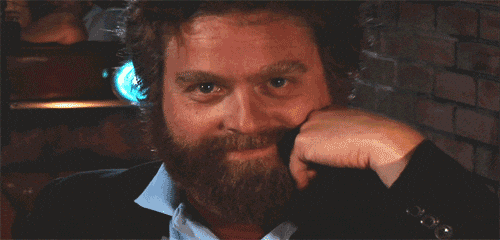 Mara's Name
EXCELLENT QUESTION.
Up Next
Today, Sunday, November 23, is the last Twitter chat! Just follow the hashtag
#MarasRetribution
at 8:00 p.m. EST (5:00 p.m. PST)! We'll be talking about
The Retribution of Mara Dyer
and having trivia questions. AND we'll be giving away a copy of the book! (And yes, it's international!) So please, join the insanity!
Aaand...that's it, folks. That's all Mara Dyer wrote. THANK YOU for reading along with us and following the insane story of Mara Amitra Dyer. We hope you had fun. We did!