Beware, beware, the third (!!!) annual
Don't Look Behind the Bookshelf
, a Halloween feature I like to do here on Beauty and the Bookshelf, IS FINALLY HERE! For the first two years I had thirteen days of interviews and guest posts from authors whose books could somehow relate to this spooky holiday. (You can find
year one here
and
year two here
.) But this year, I'm switching it up and doing something different.
From now through Halloween, I will be posting LOTS (okay, so not LOTS, but not exactly a little either) of posts with different ideas for Halloween costumes of fictional characters! I did this for a number of reasons, one because I wanted to have a lot of FUN, and secondly because, hello, who doesn't want to dress up as a character from a book?
Costumes these days can be super pricey and, for us ladies, quite revealing. And maybe you don't want to be a cop or a devil or a Teenage Mutant Ninja Turtle. Maybe you want to be a book character, because HOW COOL would that be?! So I'm here to help you. I'm going to show you how to take the simplest things you might own and turn them into a costume fit to represent fictional characters, with some modern twists, of course.
Are you ready?
[Note: Please ignore the stupid timestamp on the pictures.]
For the first post, I
dressed up as Tiger Lily
from Jodi Lynn Anderson's book. This post is kind of keeping with the fairy tale theme because...it's
The Selection
! I loved all three books (reviews
here
,
here
, and
here
) and come on, this costume would be so fun!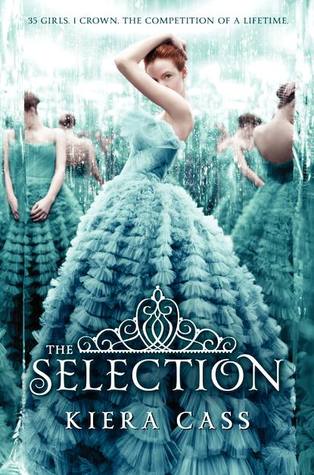 For me, this costume was pretty simple and easy because all I needed was a pretty dress and some makeup. LOOK, MOM, I DID WEAR MY DRESS AGAIN.
The Selection series has lots and lots of pretty dresses, which is excellent for Halloween. A glamorous costume! You can reuse a fancy dress, or borrow one. And then, voila! You're a princess!
After the dress, it's the hair and makeup. My cousin did a little half updo, not too much and not too simple. With the dress I wore, everything else should be more simple. Same with the makeup. I wore foundation, powder, neutral eyeshadow with a touch of dark blue on the sides, eyeliner, mascara, and a light color on the lips.
Bonus! If you
really
want to complete the costume, add some dressy shoes, jewelry (if the dress calls for it), and, of course, A CROWN OR TIARA. I did not have a crown or tiara and I am bummed. That'd be perfect for this!
Well, I think that's it for this costume! To recap: Wear a fancy dress! (Or even a simple one, like it's tea time!) Get glammed up. Then you're the hit of the ball and everyone will love you. (Just remember to be home by midnight, of course.) Oh, and doing a little photoshoot is always super fun.
Have you read the Selection? (And oh my gosh, how excited are you about the new books?!) What would you wear to the castle in Illea?
Remember to keep your eye on the blog! These are going to be kind of like flash posts. You never know when I'll post the next one... (Okay, you will because I'll post it on
Twitter
. But you don't know WHEN.)