Summer is so close I can practically smell it! (Okay, so not really, but you get what I mean.) It's almost time for pigging out on Otter Pops (which I've already been doing), endless reading time, and fun in the sun! But first, let's talk about what happened in May, shall we? AND THEN IT'S JUNE!
I finished seven books this month, which is a great improvement over the last two!
-
In the Woods
by Tana French
-
The Chapel Wars
by Lindsey Leavitt
-
Daughter of Smoke and Bone
by Laini Taylor
-
The One
by Kiera Cass
-
Open Road Summer
by Emery Lord
-
Hostage Three
by Nick Lake
-
Poison Dance
by Livia Blackburne
-
Second Star
by Alyssa B. Sheinmel: An...interesting take on the
Peter Pan
tale.
-
We Were Liars
by E. Lockhart: What am I even supposed to say about this?
-
The Chapel Wars
by Lindsey Leavitt: Cute and fun!
-
The One
by Kiera Cass: LOVE LOVE LOVE.
-
The Rules for Breaking
by Ashley Elston: I wanted more from this.
-
Poison Dance
by Livia Blackburne: A promising novella.
-
Open Road Summer
by Emery Lord: Refreshing scenery and great for summer!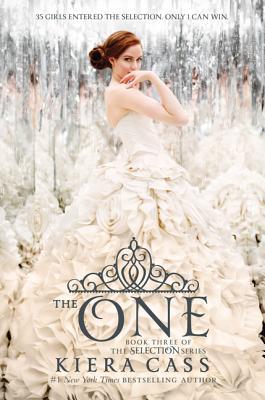 It's unfortunate for all the other books I read this month to be pitted against the finale to a series I love, but if it wasn't this I'd probably say
In the Woods
.
See what books I got this month (and also how awkward I am)!
Every once in a while a book comes along with a cover that I want on my wall, and
here are ten of them
! I also discussed some
books I still need to finish
(maybe) and
friendships in books that I like
! And then I somehow magically
got my brother to pick ten books off my shelves
that he'd read.
I waited on
someone's retribution
, a
companion novel
(with a cover debate), a
VERY PRETTY cover
, and
a book with a promising prequel novella
.
I did some blogging besides memes and reviews this month! Firstly, I got kind of serious and compared book piracy to poaching in a post on
how to get books for free and legally
. I also did two bouts of book poetry;
one with flow
and
one that's kind of a story
. Then I recommend some
songs that you hopefully remember
and filled another post with
Labyrinth songs and gifs
.
Two blog tours hit up the blog!
Lorie Ann Grover stopped by
and shared who she'd cast as the characters in her latest novel
Firstborn
. And then two characters from Jess Keating's
How to Outrun A Crocodile When Your Shoes Are Untied
visited for a
super fun interview
!
And last but not least, I
recapped the screening
I went to for
The Fault in Our Stars
!
Beauty and the Bookshelf got a new look! I decided to brighten it up a bit and give it some personalization (to the best of my abilities). What do you think?!
Also,
Beauty and the Bookshelf joined Facebook
, in case you feel like liking it or something.
Once again, I was unable to make it to book club. (But I had a good excuse this time, and I finished the book and was super bummed to not be able to discuss
In the Woods
.) However, besides
The Fault in Our Stars
screening, I did get to go to an event--the First Loves tour!
That's me, Emery Lord (
Open Road Summer
), Mandy Hubbard (
Fool Me Twice
), and Lindsey Leavitt (
The Chapel Wars
)! It was a super fun event and I'm happy I could make it! (We're not gonna talk about how I wasn't at Story Crush.)
I'm hoping to get LOTS OF BOOKS read this month, because I really want/need to catch up to my review books and Goodreads goal.
Really, there's only one book I can think of (that I don't have an ARC of) that's releasing this month that I really want to read.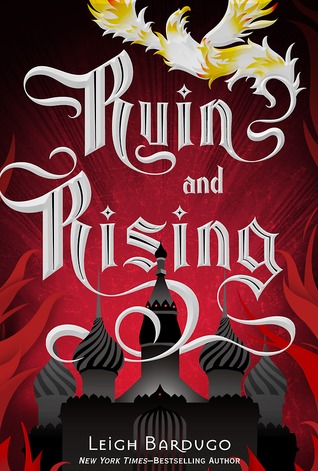 Okay, so I don't really love this series, but I do want to see how on earth it's going to end, because I seriously have NO IDEA.


IT'S COMING.
Oh and my TWO YEAR BLOGOVERSARY is happening but whatevs.
Here are some of the author signings this month in the Seattle area! (If you want books signed, let me know! If I'm going to the signing, I can get them for you.)
Leigh Bardugo (
Shadow and Bone
), Emmy Laybourne (
Monument 14
), Ava Dellaira (
Love Letters to the Dead
), and Jennifer Mathieu (
The Truth About Alice
) will be at the University Book Store June 19 for the
Fierce Reads tour
!
On June 20
Django Wexler
will be signing
The Forbidden Library
at Third Place Books!
Well, that's all for now folks! May, you were good. But may June be better!