Title:
Ignite Me
Publisher: Harper Collins
Publishing Date: February 4, 2014
Pages/Format: 416, Hardcover
One day I might break
One day I might break free
Nothing will ever be the same.
The fate of Omega Point is unknown. Everyone Juliette has ever cared about could be dead. The war could be over before it ever really began.
Juliette is the only one standing in The Reestablishment's way. She knows that if she's going to survive, The Reestablishment cannot.
But to take down The Reestablishment and the man who very nearly killed her, Juliette will need the help of the one person she never thought she could trust: Warner. And as they work together to bring down their enemy, Juliette will discover that everything she thought she knew—about Warner, her abilities, and even Adam—was wrong.
*I know, that's more than one word, and I guess that's my reaction. I don't know. I was (am) a shattered, destroyed, unraveled, fractured, united, ignited ball of emotions.
I don't know why I haven't made something like this sooner; it's extremely accurate for many books.
*Warning:
So, here's what I'm going to do. I'm going to try and mark spoilers, but beware: you COULD get spoiled if you haven't read the book, so please read at your own risk and don't hate me if you get spoiled.
I have been putting off writing this review for over a day now and I still don't want to write it. Why? Because I don't know what to say. Because this book was SO GOOD. Because I really, really don't want to say goodbye. But alas, the time has come to cry a river, build a bridge, and get over it.
Where do I start? Okay, so you know how the people in this book with special gifts and powers feel a sort of energy, an
electricum
, throughout their bodies when their power is on? That's how I felt while I reading this book, for, like, the entire time. I had this energy buzzing me through, and it also made feel kind of sick (don't take that the wrong way), but it's part of what made this book so damn good. (I'm a freak and weird, I know.)
I don't know if this book--or series, for that matter--would be as successful if it wasn't written the way it is. Tahereh Mafi's poetic prose is simply spectacular and it just
makes
these books. I love love love it. She knows how to write a scene and to give Juliette thoughts that could be painted on a canvas and put up on a wall. I'd recommend this series based on the writing alone, it's so amazing and beautiful and just magnificent. I really want Mafi to publish a book that's not a part of this series so I can see what other stories her lovely writing can tell. She also manages to write a story that makes me smile and giggle and curl my toes and blush and get butterflies and feels and gasp and "
no
" and kick my legs and cover my mouth and shake my head and all that fun stuff. I also read it from one night to another (of course with some breaks inbetween, and I'm a slower reader), and that says something. For me, I read--
devoured
--this book pretty fast, and that doesn't happen this quickly all the time. See, here are my (slightly
spoilery
possibly) status updates on Goodreads while reading it (I can't wait to see yours):
This book gets five stars, easy peasy (on other places I post the review; I don't do stars on here). However, that does not mean that
Ignite Me
was perfect. Because it wasn't. Thinking back on it, there was more that one occasion that's making me think "huh" or "what?" or "did that really happen that way?" etc. (There was also some repetition in mannerisms, words, and phrases, and my gosh, Juliette gasps a lot.) But I don't really care. And why is that? It's that energy and
electricum
I mentioned earlier. It overshadows any and all errors and just makes me really give no bothers. And that's one of those things that makes a book GOOD: when can you look past any problems and still feel amazing about it.
Juliette is a great main character and POV. She has progressed so much throughout this series, and it really, really shows in this book. (She has become a total badass, by the way.) She's stronger, she's making better, more calculated decisions, she's smarter, and she wants to fix the broken world she lives in. In order to do that, she'll need some help from Warner. And that doesn't thrill people who hate Warner, like Juliette's ex-boyfriend Adam. (More on these two later, when I do a big spoiler section.) Going into
Ignite Me
, I had no idea what I wanted to happen, including with who Juliette picked. I've said I'm Team Adam, but when I think of the books my mind goes to Warner, so there's that. I just...I don't know! (Actually, I do, but that's a spoiler to be mentioned later.) Also, Mafi does not write kissing scenes, or just a kiss: she writes steam, plain and simple (and hot). (P.S.,
slight spoiler
, but Mafi tweeted about Chapter 55 (and there are other chapters, ahhh) and and and I sweet mother of pearl.)
There are also a few secondary characters I have to mention. Anderson, I hate you. James, I've always been kind of eh about you, but you had a scene in this book that just made me love you. And Kenji? I love you. So much. Please don't change, never ever ever.
I'm telling you right now: I am so dissatisfied with this review. I don't know what to write and how to write it! And I don't know what else to say without giving away spoilers, and this book is a BIG DEAL and I really don't want to do that. So before I go into my big spoiler section, let me try to wrap this up.
Ignite Me
does not disappoint. Like
Shatter Me
and
Unravel Me
, it's a SUPER GOOD book, and it stays true to this favorite series. Did I cry? Yes (though not hardcore). Is it for the reason you think it is? I'm not telling. The ending wasn't bad--it wrapped up things and gave me answers, but it's also, in my opinion, the PERFECT setup for another book in this series. (Please, Tahereh Mafi, please please pleeeaaassseee.) Like, I still have a questions, but nothing that makes this series ender a no go. But still. I WANT MORE. I really, really don't want to say goodbye. But I guess I have to, and I hate that. I really, really do.
Thank you, Tahereh Mafi. Thank you for writing a fantastic end to a fantastic series. Thank you for this this book, this series. Thank you for your beautiful writing. Thank you for this story and these characters and for everything. Just--
thank you
.
And for everyone else who reads this book: enjoy your book hangover. *clinks books*
And now, a
SPOILER SECTION
! I'm serious, you are reading this at your own risk. If you have not read
Ignite Me
or any of the books in this series you ARE GOING TO BE SPOILED. And if you have read it/when you do read it? PLEASE TALK TO ME AND FREAK OUT WITH ME.
WHERE DO I EVEN BEGIN? First off, why was I ever Team Adam? His panties were in a total bunch for this book, and while I still like him and I feel a bit bad for him, no. I'm Team Warner. I, like Juliette, just did not fully realize and accept it until a certain point. However, when she accepted, she got something so totally awesome. And you're going to have to forgive me because I'm to sound like a total perv but I do not care: WARNER AND JULIETTE SEX. Good gosh, Tahereh Mafi, I did not you were going to write such smexy times. (FITTING TITLE, BTW.) The award for best sex goes to...Warner and Juliette! My gosh, it does it does it does. And this is going to sick but I don't care--those scenes keep going through my head and I cannot get them out. Seriously, they have the hottest, most beautiful ever and I just CANNOT. May they never stop and may there please be more books please. Also, I want a Warner. No, not
a
Warner.
Warner
. I want
Warner
. Now, preferably. I think the only other spoilerish thing I want to discuss is the ending. It worked. BUT. It's totally setup for another book! And even though it worked, it was quick. Like, we have ALL THIS BUILDUP and training and preparation for some big battle and seeing Anderson, and it happens with the snap of some fingers. We don't even get to really see the battle, and Anderson's there for like no time at all. It doesn't bother me, but thinking back on it I'm kind of scratching my head. Also, why is Juliette the leader of the Reestablishment? What went through Warner's head when she thought that? I mean, I could see her and Warner leading as a power couple, but just her? Why? I don't see it. Warner, that makes sense. Even Castle a bit. But Juliette? Huh. I don't know. Also, how are they going to take the world back and defeat so many other sectors? Anderson had a person with powers. There could be more on the other side. THERE HAS TO BE ANOTHER BOOK. And the brothers: Warner, Adam, and James. I want to know more about them and what they do and how they all end up I
want
NEED TO KNOW EVERYTHING. And...oops, I'm thinking about Warner and Juliette again. Sorry for being a dirty bird. *shrugs*
End spoiler section
.
And now, I guess I have to really say goodbye.
*Sad, mournful wave goodbye*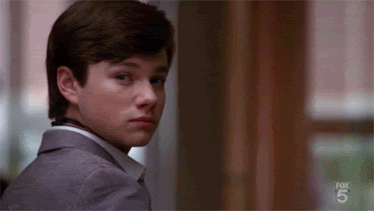 Goodbye.
(Though I'm confident and SERIOUSLY HOPING I'll see you again, sooner rather than later.)
Did I like it?
Absolutely.
Did I love it? YES, thank gosh.
Would I reread it? Absofreakinglutely.
Would I purchase it? I already own it, thank you very much.
Who would I recommend it to? You and you and you.