Hello, people of the sea! Welcome to my stop on the blog tour for the latest book by Amalie Howard,
Waterfell
. Today I'll tell you all about the book and Amalie, plus I've got a super fun Top Ten with her, too. Be sure to check it out! Enjoy, and thanks for stopping by!
The Interview
[Beauty and the Bookshelf: Amalie will be sharing ten celebrities, authors, and fictional characters that she thinks may secretly be hiding as humans but are actually underwater creatures!]
This is such a great project—I'm very excited to give my top ten thoughts on Aquarathi masquerading as celebrity humans, authors and fictional characters. However, keep in mind that this is pure speculation and I could be way off base (see disclaimer).
1. Lady Gaga—she obviously misses the flamboyance of her Aquarathi form, not to mention that her fans are called "Little Monsters." Yeah, more like little sea monsters.
2. Ryan Lochte—first of all there's the obvious play on his name—Lochte (Loch Ness Monster). Second of all, he's an eleven-time Olympic medalist and considered to be the best swimmer in the world. Third, have you seen the guy?
3. Ke$ha—the girl is fierce. And the symbol that looks like a dollar sign in her name? Totally a secret Aquarathi symbol.
4. Kady Cross, my fellow Harlequin TEEN author who writes about steel corsets—Pink hair, pink scales? Just saying.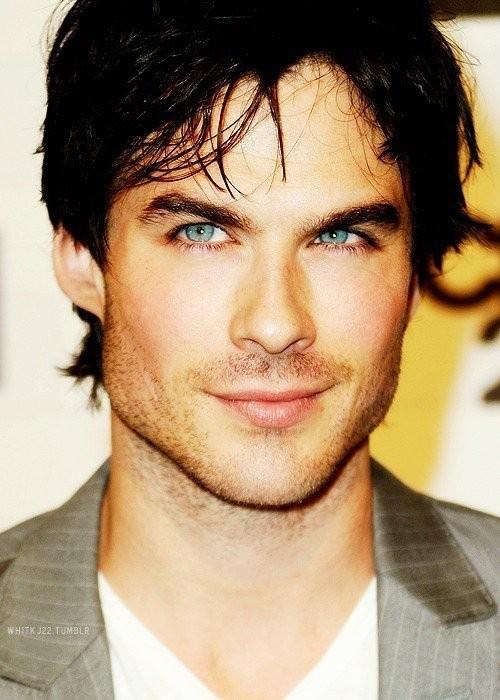 5. Ian Somerhalder—he's just way too hot to be human. That is all.
6. Betty White—no one can be that savvy and snarky for that long if she weren't an alien. It's just not humanly possible. I'd bet on her being a dowager Aquarathi queen.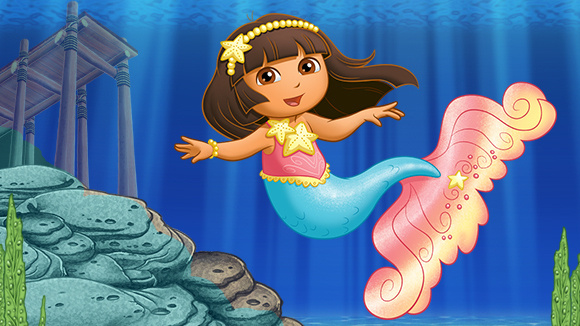 7. Dora the Explorer—Dora Saves the Mermaid Kingdom? Sure, she does. Because she's secretly an alien defending the Earth's oceans.
8. Leonardo DiCaprio—clearly still in the throes of Dvija. 'Nuff said.
9. Tom Cruise—totally known for his long-term affinity for aliens.
10. Gisele Bundchen—think about it, no human can have a baby and look like that right afterward. She needs to camouflage those shape-shifting abilities a little more carefully.
Disclaimer: Amalie has no hard evidence that these people are indeed Aquarathi aliens, and makes no representation or warranty (express or implied) as to the accuracy, validity, authenticity or reliability of the information contained in this post. Discuss at your own risk, and hope that the Aquarathi Secret Service doesn't show up at your door.
The Book
Author:
Amalie Howard
Publisher:
Harlequin Teen
Publishing Date: October 29, 2013
THE GIRL WHO WOULD BE QUEEN
Nerissa Marin hides among teens in her human form, waiting for the day she can claim her birthright—the undersea kingdom stolen from her the day her father was murdered. Blending in is her best weapon—until her father's betrayer confronts Nerissa and challenges her to a battle to the death on Nerissa's upcoming birthday—the day she comes of age.
Amid danger and the heartbreak of her missing mother, falling for a human boy is the last thing Nerissa should do. But Lo Seavon breaches her defenses and somehow becomes the only person she can count on to help her desperate search for her mother, a prisoner of Nerissa's mortal enemy. Is Lo the linchpin that might win Nerissa back her crown? Or will this mortal boy become the weakness that destroys her?
Amalie Howard grew up on a small Caribbean island where she spent most of her childhood with her nose buried in a book or being a tomboy running around barefoot, shimmying up mango trees and dreaming of adventure. Traveling the globe, she has worked as a research assistant, marketing representative, teen speaker and global sales executive. In between writing novels and indulging her love of reading, Amalie is also a books review editor for TheLoopNY, and blogs at amaliehoward.com. She is represented by the Liza Royce Agency.