Title:
Gates of Paradise
Author: Melissa de la Cruz
Publisher: Hyperion
Publishing Date: January 15, 2013
Pages/Format: 368, Hardcover
Schuyler Van Alen is running out of time. The Dark Prince of Hell is storming the Gates of Paradise, intent on winning the heavenly throne for good. This time he has his greatest angels by his side, Abbadon and Azrael—Jack and Mimi Force, as they are known in the Coven.
Or so he thinks. Even as Lucifer assigns Jack and Mimi the tasks of killing their true loves, the Force twins secretly vow to defeat the Dark Prince once and for all. But how far will Mimi and Jack go to conceal their real loyalties?
Meanwhile, former vampire Bliss Llewellyn has joined forces with Lawson, the greatest wolf of the underworld, to free his people from their imprisonment in Hell. As they struggle against impossible odds, an ancient message, woven into the very fabric of time, reveals just how much depends on the success of their mission.
Lucifer seeks the key to the Gate of Promise, and when Schuyler is taken captive and delivered straight to Hell, she must make an unthinkable choice—the same one the archangel Michael was forced to make during the Crisis in Rome. Will Schuyler find the strength to do what he could not?
The epic, heartbreaking Blue Bloods series comes to a close with this final novel about staggering courage, unbearable sacrifice, and the immortality of true love.

Initial Reaction of Book in One Word: LOST
The synopsis said Gates of Paradise, the final book in the Blue Bloods series, would be "heartbreaking" and have "unbearable sacrifice." That was not a lie. While the end was still rushed, as so many series finales seem to be, it still cleaned up pretty nicely, leaving someone who started the series years ago--someone like me--feeling like they'd lost a huge part of their life.
My only problem with this book--besides the somewhat rushed final scenes (I want a bloodbath) and being confused on occasion--was just one, and one that could easily be fixed: I felt disconnected. And that's really my fault, because I haven't read some of the Blue Bloods books in years, and it's easy to forget. Because I felt disconnected, I wasn't always fully invested in the book. But the feels, they were just--I can't even. THEY KILLED ME. Seriously. And the end, OH THE END. It got me. So many things in this books got me so hard. I just--I can't.
I've been following around Schuyler Van Alen, Jack Force, Oliver Hazard-Perry, and Mimi Force (along with some other characters, like Bliss and Kingsley) for quite some time. Saying goodbye was emotional. Schuyler's grown so much over seven books, from being the unpopular girl in school to being salvation for the Blue Bloods. Jack Force is more than just the guy I was so in love with--he's become such a deeper character. Mimi...well, she's still a bitch. But she's the good kind. For the most part. Oliver, my dear Oliver who never seems to get full happiness, finally gets something(s) good. (And I'm shocked, by the way. Totally shocked!) It was nice to see Bliss again--I missed her--and I totally reminisced on Dylan. And then there's Kingsley--gosh, I love him. A totally hot bad boy. These characters are my babies, and they've just changed and grown so much, and now they're gone. (Sort of.)
I've had some back and forths with this series (long story), and I thought I was totally ready for it end to with Gates of Paradise. Of course I was wrong. I want everyone back for a hundred books, right now. But that can't happen. It's like I posted on Facebook:
About five years ago, I really started reading. This is one of the first series I started, and its final book came out this week. Tonight I met the author and finished the finale--I'm still not sure how I feel about. (I'm in shock.) It feels weird saying goodbye to something you've been with for so long. Fortunately, while all stories have that dreaded final page, they live in us forever.
Once I read THE END, I was okay with this book. Most of my questions were answered, and I may or may not have gotten all the endings I wanted. (I could say somebody dies, I could say somebody doesn't.) I had to say goodbye, and that was the hardest thing. It makes me feel empty, lost, and confused, and I have to try not to cry. Melissa ended the series with a bang that will suck your blood--seriously, I made noises and had physical reactions. Total freak out! Like I said earlier, this was one of the first series I ever read. It makes me want to say nothing bad about it. And I swore on Goodreads! I usually hold back from that! Really, I'm just kind of speechless. (Oh my gosh, I'm tearing up writing this review.) Also, this review is horrible, because I can't put my thoughts into words. I'm at a loss. Blue Bloods fans, may you enjoy the end to this long-running series! As I said on Twitter:
Five years ago I said hello, today I say goodbye. I'll see you later, my lovely Blue Bloods.
*tries really hard not to cry*
*fails*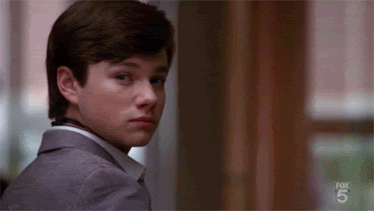 Goodbye.
Did I like it?
Yes.
Did I love it?
In a way.
Would I reread it?
Absolutely.
Would I purchase it? Already have it!
Would I recommend it?
YES. Go Blue Bloods!