Apr 27, 2015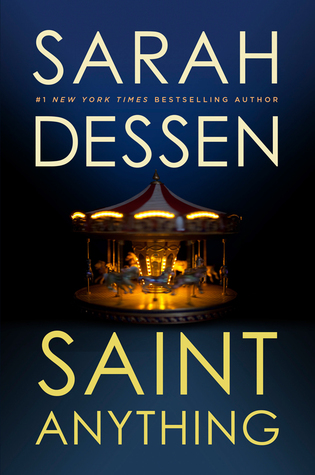 Title
: Saint Anything
Publisher: Viking Juvenile
Publishing Date: May 5, 2015
Peyton, Sydney's charismatic older brother, has always been the star of the family, receiving the lion's share of their parents' attention and—lately—concern. When Peyton's increasingly reckless behavior culminates in an accident, a drunk driving conviction, and a jail sentence, Sydney is cast adrift, searching for her place in the family and the world. When everyone else is so worried about Peyton, is she the only one concerned about the victim of the accident?
Enter the Chathams, a warm, chaotic family who run a pizza parlor, play bluegrass on weekends, and pitch in to care for their mother, who has multiple sclerosis. Here Sydney experiences unquestioning acceptance. And here she meets Mac, gentle, watchful, and protective, who makes Sydney feel seen, really seen, for the first time.
The uber-popular Sarah Dessen explores her signature themes of family, self-discovery, and change in her twelfth novel, sure to delight her legions of fans.
Apr 22, 2015
is a weekly feature hosted by Breaking the Spine that 
showcases upcoming releases people are very much anticipating.
This book is told entirely through a series of documents, which I find super duper interesting. Plus there's, like, SPACE STUFF going on, and I heart astronomy. And the romance seems to be filled with a lot of tension (of the usual and sexual variety), so, yeah, Rachel wants this book.

Apr 20, 2015
What's so lovely about books is that they create fictional worlds we love to immerse ourselves in. Sometimes those worlds are completely brand new and made up, things we never could've thought of even in our wildest imaginations. And then there are books that take things we know and love and retell them again, whether it's a beloved fairy tale or a part of history. That's exactly what Sarvenaz Tash does in her new novel
Three Day Summer
. Ladies and gentlemen, we are going to Woodstock.
Apr 17, 2015
Whether it be from a fictional character or one who is very much real, I think it's suffice to say that we've all had an interaction with cancer in one way or another. Last year, I lost my cousin to it. And today I have
Heather from The Turning Pages
on the blog to talk about what she's doing to help raise money for fighting this horrible thing (or, in my words, telling it to fuck off).
Apr 16, 2015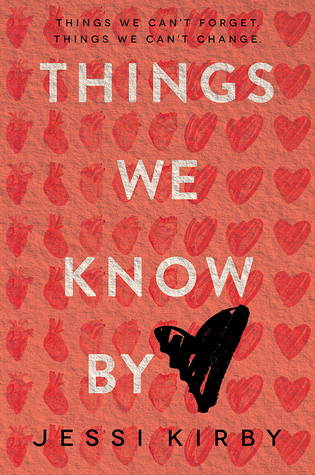 Title
: Things We Know by Heart
Publishing Date: April 21, 2015
When Quinn Sullivan meets the recipient of her boyfriend's donated heart, the two form an unexpected connection.
After Quinn loses her boyfriend, Trent, in an accident their junior year, she reaches out to the recipients of his donated organs in hopes of picking up the pieces of her now-unrecognizable life. She hears back from some of them, but the person who received Trent's heart has remained silent. The essence of a person, she has always believed, is in the heart. If she finds Trent's, then maybe she can have peace once and for all. 
Risking everything in order to finally lay her memories to rest, Quinn goes outside the system to track down nineteen-year-old Colton Thomas—a guy whose life has been forever changed by this priceless gift. But what starts as an accidental run-in quickly develops into more, sparking an undeniable attraction. She doesn't want to give in to it—especially since he has no idea how they're connected—but their time together has made Quinn feel alive again. No matter how hard she's falling for Colton, each beat of his heart reminds her of all she's lost…and all that remains at stake.
Book in One Word: Heartfelt.
Apr 15, 2015
is a weekly feature hosted by Breaking the Spine that 
showcases upcoming releases people are very much anticipating.
I'm kind of cheating with this week's pick because I have an ARC. But I've had my eye on this book for a while. It just sounds so deliciously dark--the protagonist escapes a cult and had her hands cut off--and I am so, so excited to read it.